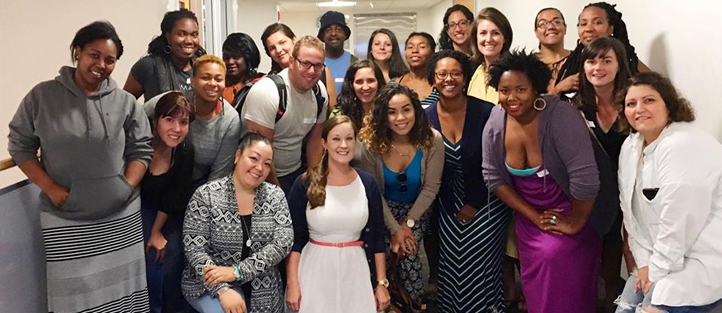 The Boston Breastfeeding Coalition was formed under the umbrella of Boston Medical Center's Vital Village Network in January 2016. Since then, the coalition has convened meetings every six weeks and has grown to more than 50 members from 30 organizations. The coalition is currently working to expand and enhance group-based breastfeeding support services to mothers across all Boston neighborhoods. We are committed to improving access to breastfeeding support for every mom in Boston.
Breastfeeding Coalition Projects
Contact Us
For more information, media inquiries, or volunteer opportunities, please get in touch with us!
Your comments have been submitted. We will be in touch you soon.
Our Partners
Baby Cafe USA • BirthReady • Black Girls Nutrition • BMC SPARK Center • Boston Children's Museum • Boston Medical Center • Boston Public Health Commission • Baby Cafe USA • BirthReady • Black Girls Nutrition • BMC SPARK Center • Boston Children's Museum • Boston Medical Center • Boston Public Health Commission • Boston University School of Medicine • Brigham & Women's Hospital • BWH Center for Community Health and Health Equity • Children's Services of Roxbury • Codman Square Health Center • Cradles to Crayons • Dimock Health Center • Family Engagement Network • Family Nurturing Center • Father's Uplift • First Teacher • Healthy Children Center for Breastfeeding • Massachusetts Department of Public Health • Massachusetts Breastfeeding Coalition • Mattapan ABCD Head Start • Mattapan Community Health Center • Mattapan Family and Community Engagement • Maverick Landing • Reaching Our Sisters Everywhere (ROSE) • Southern Jamaica Plain Health Center • South End Community Health Center • United South End Settlements • Uphams' Corner Health Center • Whittier Street Health Center