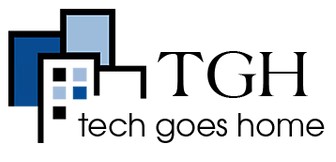 This past year of change has forced many of us to become reliant on technology for connection. We learn, work, talk, laugh, collaborate (and maybe even binge watch) through our screens. This transition has tested us all in different ways, and technology access is often taken for granted in our rush to adapt. We may not even realize our reliance on technology until the Internet abruptly cuts out in the middle of a Zoom call or a laptop takes a tumble off the kitchen counter. Technology Justice is a fairly new concept, but its importance has never been highlighted more than now. One of the many important aspects of Technology Justice is ensuring that everyone has the ability to access technology that can assist them in leading a life they value.
As Vital Village Networks planned for its first-ever virtual National Community Leadership Summit in October, we realized that although virtual events can offer more opportunities for engagement, they can also be restrictive. Some participants may need to share devices, don't have reliable internet, or are uncomfortable with navigating a virtual platform. With this in mind, we looked to our local community to learn how other organizations were addressing these technology challenges.
Continue reading ...