Community Advocacy for Racial Trauma Training
Terry Alves-Hunter is a Cape Cod local, mother to one, and dedicated community advocate for racial trauma training in the Falmouth Public School system.
After adopting her son from foster care, Terry enrolled him in the Massachusetts public schools. Within this school system, her son was racially attacked, harassed, and marginalized. Years later, in the Falmouth Public Schools, the racial discrimination continued. She took it upon herself to meet with the administration, and explain that bullying and racial discrimination are separate issues, and this presence of racial prejudice needed to be addressed. She saw the problem of racial trauma in the school system, and got to work to make a difference.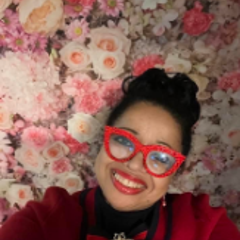 Racial trauma is a ubiquitous experience of black children across America. Terry says it is "something that people of color live with everyday, [its] historical." From black people having their land stolen, centuries of slavery, and continued social and systemic injustice, this is a historical trauma that is passed on generationally and built into every system in the United States. Yet, the issue of racial trauma is not well recognized or addressed. One example is the modern day lynching of George Floyd, where historical racial injustice is relived and retraumatizing to younger generations of black children. Terry noticed that public schools were not supporting black students through this incredibly public, racially traumatic experience. The schools need to prioritize addressing racial trauma.
And on top of this, children of color had to deal with other problems at the school. Schools are required to report students they suspect are dealing with family neglect or abuse. Unfortunately, this mandatory reporting leads to a disproportionate number of black children flagged for suspected family maltreatment. This racial issue goes beyond classmate to classmate prejudice, it is a systemic problem that hurts black children and families.
Terry had had enough. She saw the problem clear as day, and decided to get to work educating herself, and preparing to make a difference in the school system. She started to research the data and the laws, arming herself with the irrefutable facts and knowledge. She spent over two years of near constant communication with the administration, directors of special education, the school committee, etc. trying to get them to understand the problem of racial trauma in Falmouth Schools.
Racial trauma training, for staff and students alike, is the solution. "Knowledge is power." After her years of work and persistent campaigning to the school, they designed and implemented racial trauma training that is now in effect across Falmouth Public Schools. Since this training has been announced, allyship has increased and more and more members of the community are fighting for the cause.
The racial trauma training is a school-wide, longitudinal curriculum that teaches staff and children about racial trauma and equality of all ages. The curriculum was developed by a Doctor of Education that previously was in charge of a primarily black school in California. In Falmouth, there is a dedicated racial trauma trainer whose full job is to bring this training into reality. The entire staff and student body is going through this training, which is broken down by groups to be age appropriate. They learn about the history of this country as it happened, including all the injustice and differential treatment that people of color in America have faced, and how it has been passed down generationally. Students and staff learn about social prejudice and the systems that perpetuate racial discrimination. In addition to these teachings, the racial trauma training also acts as a space for open communication for students to share their thoughts and ask questions, and learn about racial trauma and white privilege in a safe and inclusive space. Students can learn what racism is, how it affects their black peers, and why it is an important issue to address. Three months of training, which perhaps will extend to a full school year, aims to show that we are all a human race, and that it is okay to acknowledge our differences without one group feeling superior to another. This training is a permanent addition to Falmouth Schools, starting in elementary school and going all the way through highschool. Terry explained that this training is a great start to address the continued racial trauma that students of color face, and will help to minimize bias that leads to the disproportionate reporting of black students, as mentioned above.
In what Terry describes as a blessing and curse; her son was racially attacked at school on repeated occasions. The blessing she says is that the training had already been created so there was a readily available response and that has benefited her son who feels there is protection now. This training will allow students to be more aware of their biases, students of color will be more comfortable in their environment, there will be less discrimination, and teachers will be able to teach a more well-rounded education for racial justice. Terry explained that this training will ideally lead to less adverse childhood experiences (ACEs) for children, and a happier and healthier life for children of color in this district. Non-white parents can feel more included and involved in school practices as well. These things are already changing, even with just a few months of training under way.
Through self learning and persistent communication, Terry succeeded in getting Falmouth Schools to be the first district in Massachusetts to have racial trauma training. She said, "if one person can do all this, imagine what a larger group can do." Terry is adamant that this training should be brought to every school district in the Commonwealth. She has already reached out to the Department of Secondary Education to explain how beneficial this training would be for the rest of the state. Falmouth is already ahead of other schools, and has even implemented their own additional guidelines to address racial trauma and prejudice.
Terry explained that she is also seeking to change the laws for mandatory reporting of student neglect and abuse. While some people blame schools, since the majority of reported cases of child abuse and neglect come from schools, these schools are simply following the law. While there is a bias issue at the school level- an issue that the racial trauma training is already addressing- the guidelines for the reporting itself need to be changed. A pilot study in New York showed that by excluding race from the child's report, there was a decrease in corrective action from 50% to 21%, helping black families that could have been falsely registered as abusers. Terry will keep working to make a change in the community and bring about a better future for children of color.
Terry encourages other parents and caregivers who are interested in advocacy work to not take 'no' for an answer. She says, "don't give up. One person can make a difference. Think of the world you want for your child." By using the data and facts, Terry was able to make her case clear, and bring about a difference in her community. And when all else fails, she says "use social media and speak out" to make your voice heard.
Terry has made a wonderful contribution to the Falmouth school system and the community through her advocacy for racial justice. If you are interested in contacting Terry Alves-Hunter, you can email her at talveshunter@gmail.com.