Staff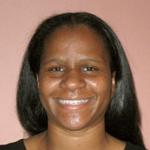 Renée Boynton-Jarrett, MD, ScD
Founding Director
Renée Boynton-Jarrett is a practicing primary care pediatrician at Boston Medical Center, a social epidemiologist and the founding director of the Vital Village Community Engagement Network. Through the Vital Village Network, she is supporting the development of community-based strategies to promote child well-being in three Boston neighborhoods. She joined the faculty at Boston University School of Medicine in 2007 and is currently an Associate Professor of Pediatrics. She received her AB from Princeton University, her MD from Yale School of Medicine, ScD in Social Epidemiology from Harvard School of Public Health, and completed residency in Pediatrics at Johns Hopkins Hospital. Her work focuses on the role of early-life adversities as life course social determinants of health. She has a specific interest in the intersection of community violence, intimate partner violence, and child abuse and neglect and neighborhood characteristics that influence these patterns.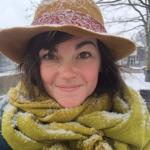 Erica Pike, MS
Communications and Policy Manager
Passionate for systems-level change, Erica Pike has been working in public health as a youth worker, trainer, project manager, and community advocate since 2010. Pike graduated with a Bachelor's in Dance from Drexel University in 2013 and a Master's in Applied Nutrition from Northeastern University in 2015. As an AmeriCorps Massachusetts Promise Fellow and young public health professional, she became committed to improving maternal & child wellbeing, reducing rates of obesity, and engaging communities to create lasting change.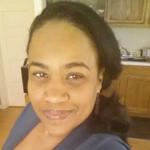 Temana Andalcio Aguilar
Senior Research and Evaluation Coordinator
Temana Andalcio Aguilar is passionate about community empowerment, development and health, and the use of research tools for program, organization, and community capacity-building. Temana has a B.A. in Psychology from Wellesley College, and is completing a M.A. in Medical Anthropology from Creighton University. She is also a graduate of Boston public school's Another Course to College (ACC). Temana has 7 years of experience in health research, 5 of these years in population health and community-based research initiatives. She also values experience gained teaching ESL/ESOL as a tool for economic empowerment, and her recent collaborative work focused largely on the development of tribal IRBs for empowerment and capacity-building of Northern Plains American Indian Nations.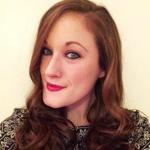 Morgan Brockington, CLC
Health Outreach & Evaluation Coordinator
Morgan Brockington graduated summa cum laude from the University of Maine with a BA in Anthropology and Pre-Medical Studies in 2012. Since then, she has worked as the Development Coordinator for the U.S. Diplomacy Center and the Development Assistant for Preble Street, a non-profit organization that empowers people experiencing homelessness, hunger and poverty in Portland, Maine. She discovered a passion for social justice, health equity and Spanish language while conducting research on the surgical referral process in Guatemala.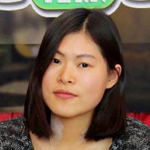 Futu Chen, MPH
Data Outcomes Coordinator
Futu Chen earned her Bachelor of Engineering in Bioengineering from Shanghai University in 2014, and her Master of Public Health in Environmental Health from Emory University in 2016. During her graduate study, she worked on multiple research projects discussing environmental exposures and corresponding human health outcomes, with a focus on quantitative and spatial analysis. Motivated by her research experience, she is enthusiastic to address public health issues by using spatial tools, statistical programming and scientific models. Her passion towards social justice and equality, as well as education and community outreach led her to participate in the Vital Village.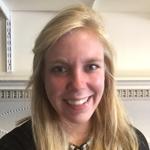 KT Wiley
AmeriCorps VISTA
KT Wiley graduated from the University of North Carolina in 2016 with a BS in Psychology and minors in Creative Writing and Social and Economic Justice. While in Chapel Hill, she had the opportunity to work with the Community Empowerment Fund, an organization dedicated to building relationships, striving toward goals such as housing and employment, and connecting people to resources present in the community. She also worked with the Developmental Risk and Resilience Labs, assisting with studies pertaining to risk factors of adolescent substance use.
David Kapaon
AmeriCorps VISTA
David Kapaon graduated from Brandeis University in 2016 with a BA in Anthropology and Music (Cultural Studies), and a minor in Classical Studies. During his undergraduate career, he was a Coordinator for a middle school peer tutoring and mentoring program within the Brandeis University community service umbrella-organization, Waltham Group. While at Brandeis, he also had the opportunity to intern with WATCH CDC, a non-profit that not only is dedicated to securing affordable housing for low-income Waltham residents, but also empowers local citizens to be forces of change within their respective communities.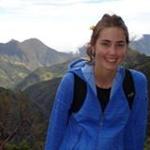 Zoe Miller
AmeriCorps VISTA
Zoe Miller graduated from the College of William and Mary with a BA in Social Ecology in 2016. As a student, she was involved with a long-term public health partnership with a small community in the Dominican Republic. During her time with this project, she carried out a community health needs assessment, social network analyses and a qualitative study on community participation. Zoe also participated in the Goucher Prison Educational Partnership, which strives to strengthen ties between incarcerated and outside communities through education. She is very passionate about system level change and the intersections between public health, ecology and peace studies.