Staff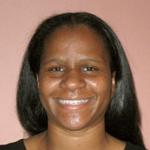 Renée Boynton-Jarrett, MD, ScD
Founding Director
Renée Boynton-Jarrett is a practicing primary care pediatrician at Boston Medical Center, a social epidemiologist and the founding director of the Vital Village Community Engagement Network. Through the Vital Village Network, she is supporting the development of community-based strategies to promote child well-being in three Boston neighborhoods. She joined the faculty at Boston University School of Medicine in 2007 and is currently an Associate Professor of Pediatrics. She received her AB from Princeton University, her MD from Yale School of Medicine, ScD in Social Epidemiology from Harvard School of Public Health, and completed residency in Pediatrics at Johns Hopkins Hospital. Her work focuses on the role of early-life adversities as life course social determinants of health. She has a specific interest in the intersection of community violence, intimate partner violence, and child abuse and neglect and neighborhood characteristics that influence these patterns.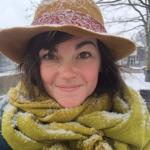 Erica Pike, MS
Communications and Policy Manager
Passionate for systems-level change, Erica Pike has been working in public health as a youth worker, trainer, project manager, and community advocate since 2010. Pike graduated with a Bachelor's in Dance from Drexel University in 2013 and a Master's in Applied Nutrition from Northeastern University in 2015. As an AmeriCorps Massachusetts Promise Fellow and young public health professional, she became committed to improving maternal & child wellbeing, reducing rates of obesity, and engaging communities to create lasting change.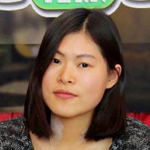 Futu Chen, MPH
Data Outcomes Coordinator
Futu Chen earned her Bachelor of Engineering in Bioengineering from Shanghai University in 2014, and her Master of Public Health in Environmental Health from Emory University in 2016. During her graduate study, she worked on multiple research projects discussing environmental exposures and corresponding human health outcomes, with a focus on quantitative and spatial analysis. Motivated by her research experience, she is enthusiastic to address public health issues by using spatial tools, statistical programming and scientific models. Her passion towards social justice and equality, as well as education and community outreach led her to participate in the Vital Village.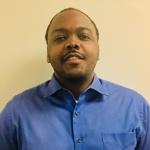 Yusuf Ali
Network Coordinator
Yusuf Ali grew up and has worked professionally in the communities of Dorchester, Roxbury and Mattapan over the last 8 years. Yusuf graduated with a Bachelor's of Science in Business Administration from Florida A& M University in 2008. Yusuf is passionate about holistic healthy lifestyles and has focused his work towards empowering and providing families & individual with resources in the areas of food access, access to wealth, and civic engagement.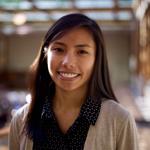 Desiree Hartman
Community Mobilization Coordinator - AmeriCorps VISTA
Desiree (Desi) Hartman graduated from Colorado College in 2016 with a B.A. in Psychology and a minor in Global Health. Reflecting on her own life as an infant adopted from the Philippines who grew up in America, Hartman used her undergrad experience to understand how early childhood experiences impact one's developmental trajectory and grappled with the larger social barriers that impact children. As a part of GlobeMed--a global health undergraduate student organization--Desi advocated for and interned with the group's long-term partnership organization located in Kenya, the Western Organization for People Living with HIV/AIDS (WOPLAH). Desi also conducted field research on infant attachment at the institution she was adopted from in the Philippines, the Children's Shelter of Cebu. Hartman is dedicated to fighting for a world that actualizes every child's right to health and believes meaningful, cross-sector partnerships will help us achieve system-level change.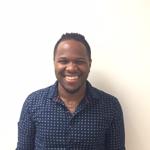 Morgan Breland
Community Mobilization Coordinator - AmeriCorps VISTA
Throughout his time earning a Bachelor's of Science in Human Ecology from SUNY Oneonta in 2017, Morgan Breland actively participated as a member of his community. With a background in education, nutrition, psychology, and culinary arts he served his undergraduate community for over 500 hours, advocating for social justice, educating others, and providing services for the improvement of his undergraduate community. An aspiring professional of public health, he aims to continue his education in pursuit of a career in Nutrition or Occupational Therapy.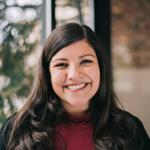 Rachel Sullivan
Community Mobilization Coordinator - AmeriCorps VISTA
Hailing from Michigan, Rachel Sullivan graduated from the University of Michigan with a degree in Movement Science in May of 2017. She is passionate about improving maternal health and excited to bring her experiences of working with community partners and members to the work of the Boston Breastfeeding Coalition this year. Rachel's experiences with maternal health have been local and global, including serving as a volunteer doula for laboring moms in her community and developing a low-cost medical device for diagnosing postpartum hemorrhage for low-resource settings. After completing the year as an AmeriCorps VISTA, she is hoping to attend nursing school with the goal of becoming a nurse midwife.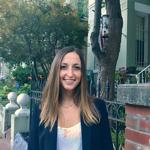 Risa Brudney
Community Mobilization Coordinator - AmeriCorps VISTA
Risa graduated from Duke University in May of 2017 with a B.S. in biology and a B.A. in global health. She is passionate about combatting health inequities at an individual and a community level, both in the United States and internationally. Risa's work has primarily been focused on HIV/AIDS, as she spent time working to increase access to HIV related care in Wentworth, South Africa and in her local community as an undergraduate. After her year as a VISTA, Risa hopes to go on to medical school and continue working to promote healthcare justice.