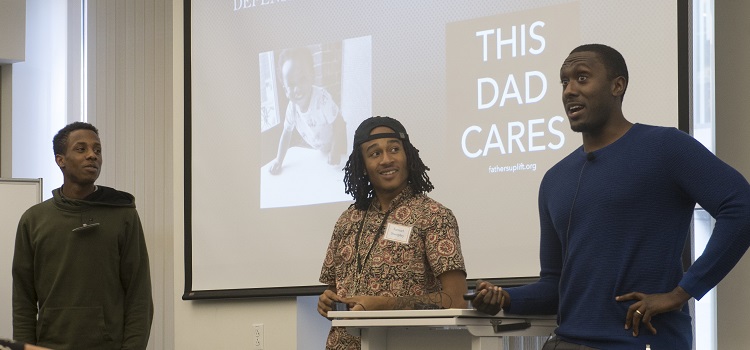 Supporting the holistic wellbeing of men and their families through meaningful engagement from a network of neighborhood development corporations and community partnerships guided by local knowledge and lived experience.
Male Engagement Task Force Projects
Formally known as the Male Engagement Task Force, The Male Engagement Network (MEN), is a multi-neighborhood collaboration between neighborhood development corporations and non-profits with a focus on providing social, spiritual, and financial support to men of color living in the Mattapan, Dorchester, and Roxbury neighborhoods. The MEN initiative hosts monthly partner meetings and is constantly looking to expand its ranks and compile resources for men and families in Boston.
Comprised of local neighborhood development agencies and community members, MEN partners share the goal of providing services that will increase financial literacy, encourage mental and physical wellbeing, and foster social opportunities for men of color in the city of Boston, creating a network of love, support, and hope. Current MEN projects include gathering data through a Neighborhood Wellness Intake form, which identifies the needs and status of men in our communities, as well as hosting financial literacy workshops, school supplies giveaways, health and fitness events, and advocating through multimedia communications. MEN partner Breakfast IV Brothers also hosts a free breakfast with guided dialogue focusing on cross-generational learning through conversation every month.
Since it's launch in November 2016, the Male Engagement Network has worked to expand, adding 25 community champions and local partners such as Boston Local Initiatives Support Coalition (LISC), Codman Square Neighborhood Development Corporation, Action for Boston Community Development, Nuestra Comunidad Development Corporation, Vital Village Network, and recent expansions Fathers Uplift and 365 Dad.