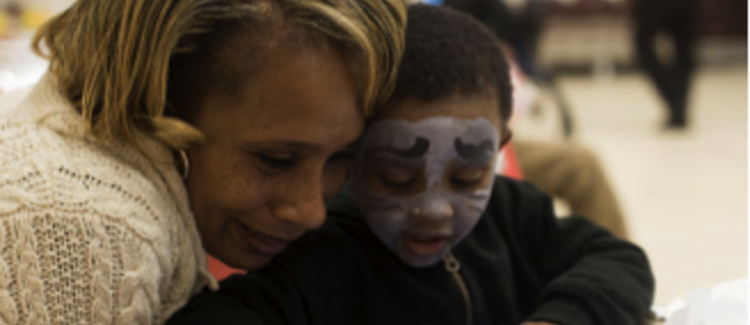 CONtexts (Community Resources On Health Nearby Fun) is a free text messaging service and interactive resource sharing map that promotes child and family wellness by providing current information nearby community resources, wellness tips, and family-fun events.
Why CONtexts?
The CONtexts project was developed after a research study discovered the positive effects of sharing consistent information on local resources via text message. The study focused on caregivers in the Boston area and found that caregivers who received the messages were more likely to report finding support in neighborhood programs, spend more time at parent-child playgroups, and participate in neighborhood programs to enhance child development and were less likely to report fair/poor health. CONtexts aims to promote these positive outcomes by sharing weekly resources through our free text service and interactive resource sharing map. CONtext resources are ideal for anyone working with or caregivers of children ages 0-5.
How CONtexts Works: text KIDS to +1(844)-806-0616
Once you're subscribed you will receive 3 weekly FREE text messages:
Monday: Nearby community resources

Wednesday: Wellness tips

Friday: Family-fun events
How To Contribute Resources
CONtext Message Content:
Do you have a resource that you'd like to share with the community? To share the resource via text, fill out this form. Once reviewed, your resource will be texted out to community members who have subscribed.
CONtext Map:
Explore resources near you by clicking on the icons to find out more information. Map resource categories include: Vital Village Network Partners, Food Resources, Playgroups, Exercise Resources, Clothing Resources, Civic Associations, Libraries, Clinics
We also invite you to share a resource on the map! Go to the You know Best! Layer on the map, enter the name or address in the search bar, click on it to add it to the map, and use the pen icon to add a resource description.