Edwige M. Jean - Vital Village Excellence in Mentorship Award
In December 2022, Edwige M. Jean earned the Vital Village Excellence in Mentorship Award for her outstanding dedication to the community and passion for lactation mentorship.
Edwige is the daughter of Haitian immigrants, born and raised in Dorchester, where she still lives with her 13-year-old son. She has worked in the medical field for many years, mainly in OB-GYN clinical and administrative roles. She has degrees in Natural Science, Sociology, and Maternal Child Health with Human Lactation and aspires to become an IBCLC. Her very own experience led her on this Lactation career path; at a young age, Edwige had her son and decided to breastfeed. The recent generation of women in her family rarely breastfed their children and could not offer her much guidance. Edwige sought professional support but left feeling treated unfairly, however, this did not deter her from breastfeeding. Though she superseded her own breastfeeding goals and expectations, she knew that other people must also have the same experience of struggling with breastfeeding and not getting adequate support and guidance. She did not want others to experience the same marginalization that she felt.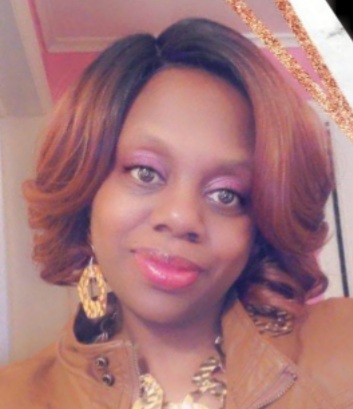 Later in her career, while seeking a mentor to accumulate clinical hours for her IBCLC pathway, Edwige joined Vital Village and took the CLC (Certified Lactation Counselor) training for more exposure to breastfeeding support. Now she works in the UMass Memorial- Postpartum / Labor and Delivery section on the Maternity Floor, where she provides support and information to patients before they even leave the hospital. Through her private practice, Baby Luv LLC (Maternal Care Support), Edwidge supports establishing lines of support early on in motherhood. Edwige also explained to me that the CLC training, and her continued role as a mentor, have helped her advance in her career and to mentor more patients earlier in their parenthood.
Seeing the value she can provide new mothers and families, Edwige was inspired to continue working with Vital Village to pass on her knowledge and help people through their breastfeeding journey, which was unavailable to her as a new mother years earlier. Edwige has worked with the Boston Breastfeeding Coalition for nearly four years and has mentored CLC Scholars that the Coalition sponsors for the past two years. On top of this, Edwige is a co-facilitator for Baby Cafés and is part of the Warmline Team, the NICU Committee, and the co-leader of the 4th Trimester Postpartum Committee. Edwige plans to continue her role as a CLC mentor for the upcoming Cohort of breastfeeding Scholars for 2023.
She explained that breastfeeding mentorship is essential because even though it's natural, it's learned and doesn't always come naturally to everyone. Her mentorship and guidance for new Scholars, and new and old mothers, passes on knowledge and wisdom to support them through their breastfeeding journeys.
When I asked for advice from Edwige for those interested in community leadership, she said, "If there is something you want to do and are passionate about, then definitely do it." She mentioned that she didn't realize she would stay involved with Vital Village for so long, but she has yet to leave and plans to stay for as long as possible. Other people interested in community leadership might find their passions as well if they try it out, and they should try because, in her own words, "you never know what will capture you."

If you would like to get in contact with Edwige M. Jean, BS CLC https://zipmilk.org Baby Luv LLC babyluvllc09@gmail.com