It Takes a Village: Using Service Learning to Increase Breastfeeding Support in Boston
At the beginning of the new year, the Boston Breastfeeding Coalition began to think about the best ways to make this model sustainable and what other training opportunities we could provide. We decided that another Reaching Our Sisters Everywhere (ROSE) training would be the perfect complement to the CLC training last summer. ROSE is an organization that was founded to address breastfeeding disparities to improve health equity among people of color nationwide through culturally competent training, education, advocacy, and support. With a focus on increasing breastfeeding initiation and duration rates, ROSE seeks to normalize breastfeeding by providing resources and networking opportunities for individuals and communities.
For two days in February, twenty-three incredible Boston women gathered at Roxbury Innovation Center for a ROSE Community Transformer training. The attendees included three of our former CLC Scholars, community leaders, WIC peer counselors, a mom who has attended the breastfeeding groups at the Boston Children's Museum and Maverick Landing weekly since October, and amazing women from all walks of life. During the training, participants learned the essential skills for providing peer counseling in the area of lactation management and methods for making referrals to resources for interventions outside of their scope of practice. They had the passion, but now this cohort of women is equipped with the skills and knowledge to being their six-month service commitment at groups across Boston starting this month.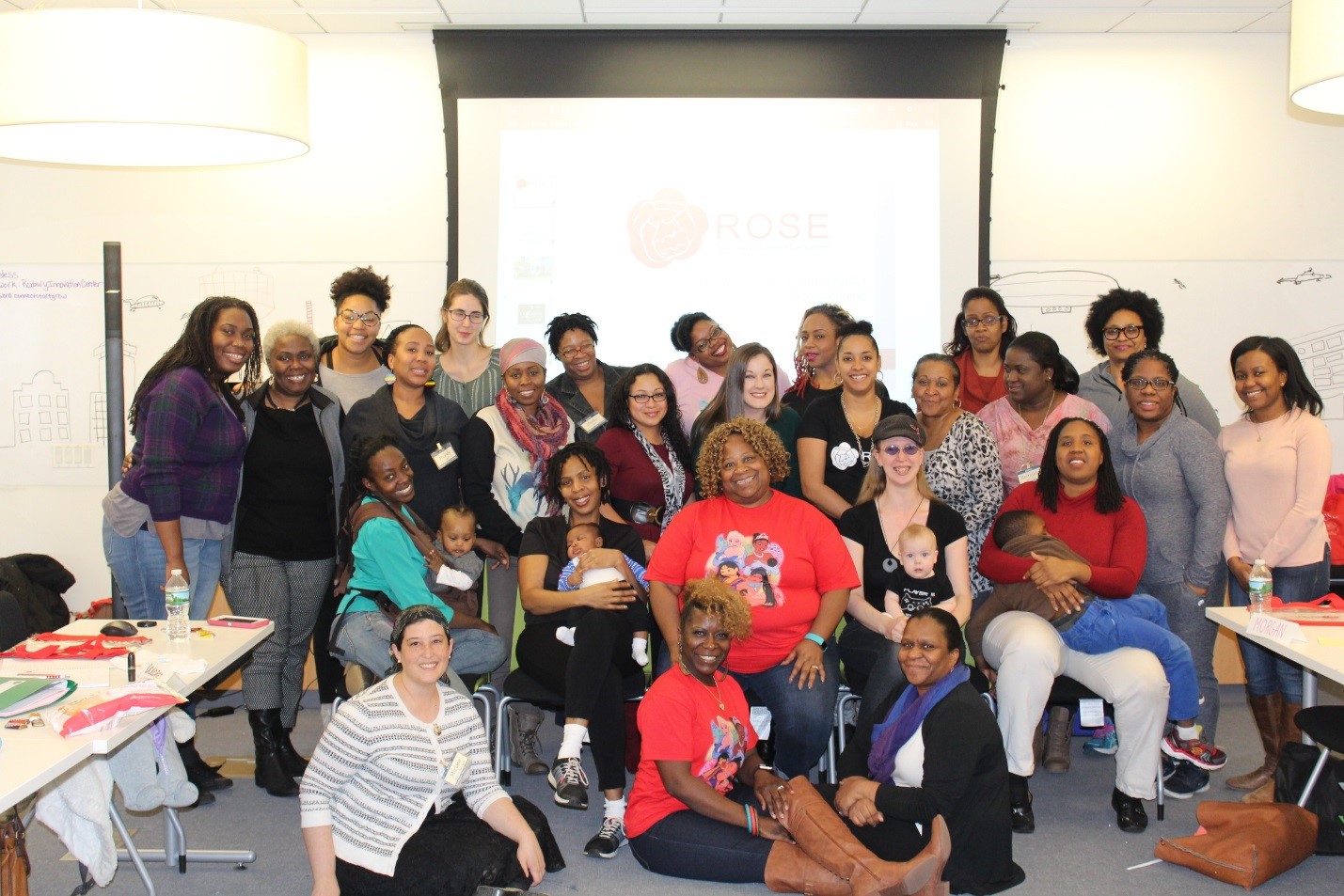 It was almost three years ago now that Berthilde Sylvestre, who co-facilitates the BMC Baby Café at Codman Square Health Center, flew to Atlanta for a Reaching Our Sisters Everywhere (ROSE) Train-the-Trainer Workshop. At the same time, Berthilde's Baby Café partner, Jenny Weaver—who is a registered nurse and lactation consultant—connected with Vickey Siggers at the first Vital Village Network Leadership Summit. Upon returning from her training, Berthilde had a vision to pay-it-forward. She, Jenny, and Vickey joined together to work on a 90-Day Challenge to start a drop-in breastfeeding group in Mattapan. With the support of Vital Village, space was secured at the Mattapan ABCD Head Start and in January 2015, the drop-in breastfeeding group was launched as a 12-week pilot project. Blizzards buried Boston, but week after week, Jenny, Berthilde, and Vickey waited patiently for moms to come. Finally, one pregnant woman walked through the door.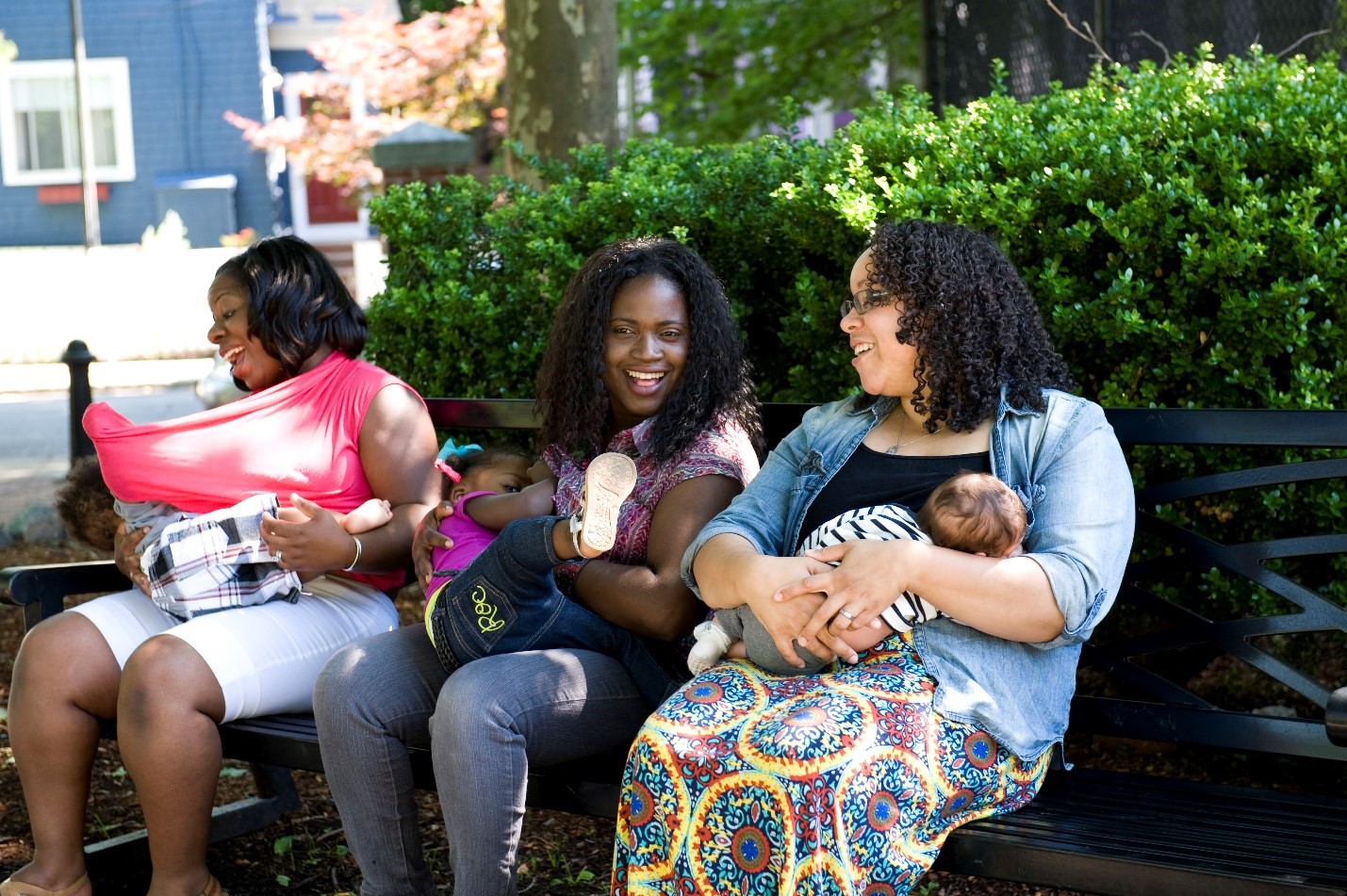 Fast forward to the present, and the Mattapan Hugs and Play Group just celebrated its 2 year anniversary. Having outgrown their space, in December 2016 the group moved to the Mattapan Children's Library. Each Wednesday from 11am-1pm, the breastfeeding and play group welcomes 20-25 children and families. Vickey, who is the Children's Services Program Coordinator for the Mattapan ABCD Head Start, facilitates the play group and discusses early literacy with the families, while Jenny and Berthilde are available to answer questions and provide breastfeeding counseling in four different languages. Together, they are a true dream team.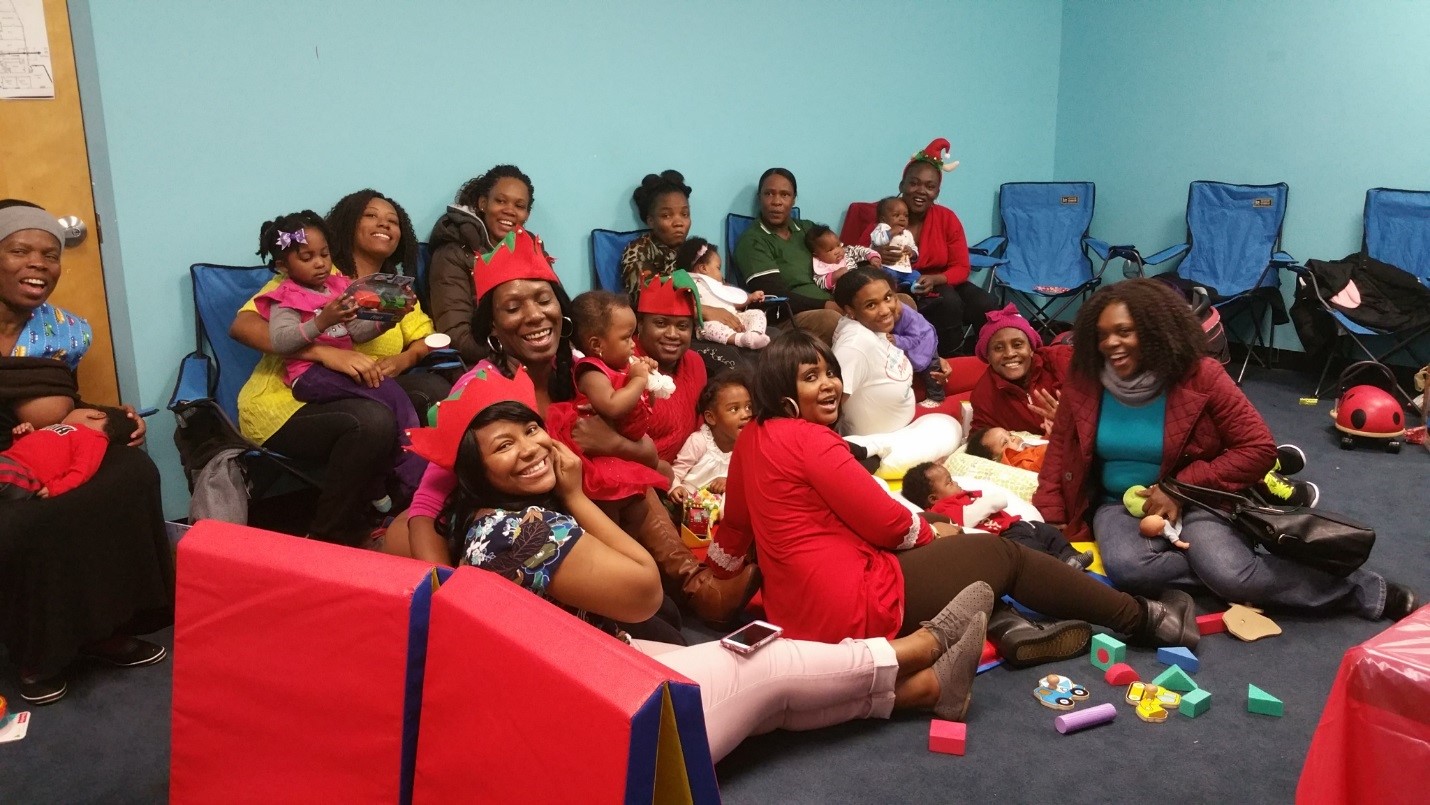 Berthilde's service following her ROSE training was the initial inspiration behind the Vital Village Network Boston Breastfeeding Coalition's service learning model. In July 2016, in partnership with Healthy Children's Center for Breastfeeding, Vital Village hosted a Certified Lactation Counselor training and provided scholarships to 17 community residents with the ask that they volunteer at a Baby Café or drop-in breastfeeding group once a week for 6 months. This month, we are celebrating the completion of our scholars' service commitment and saying THANK YOU to them for their months of patience and dedication to this important work.
We would also like to congratulate ROSE for recently being awarded a three-year, $1,100,500 grant from the W.K. Kellogg Foundation! ROSE will be using this funding to develop breastfeeding education programs, which prioritize the diverse experiences of mothers and their babies, into the form of a national blueprint. We are so excited to see all that the future has in store for this amazing organization! See here for the full press release.
Click to learn more about the work of the Boston Breastfeeding Coalition and Reaching Our Sisters Everywhere and see how you can get involved! With questions, contact morgan.brockington@bmc.org.