Supporting Success in Breastfeeding and Beyond: Collaborations that Connect and Engage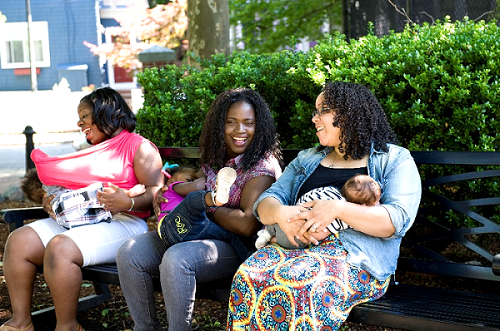 Vital Village 90-Day Challenge SUCCESS: The doors have opened to a free drop-in breastfeeding group in Mattapan, resulting from a collaboration between 7 Vital Village Network Partners and championed by three emerging leaders in our village. Learn more about this innovative and cost-effective model that supports caregivers and helps children have a healthy and successful start
Jenny Weaver and Berthilde Sylvestre may seem like an unusual pair, but their commitment to breastfeeding in Boston is gaining attention. Over the past year, this dynamic team has been working collaboratively to increase breastfeeding education and support opportunities for women in several underserved communities in Boston. Their efforts are gaining ground and through a new collaboration with 7 Vital Village Network partners, they've just opened the doors to a free drop-in breastfeeding group in Mattapan.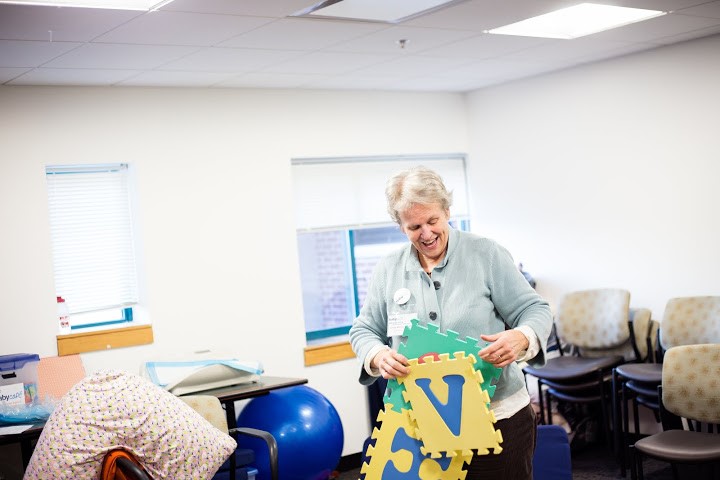 Jenny Weaver has been a registered nurse for over 25 years and a certified lactation consultant (IBCLC) for more than 20. Berthilde Sylvestre is a relatively new certified lactation counselor (CLC) and WIC Peer Counselor and speaks Haitian Creole, French, Spanish and English. These two make a perfect team - Jenny brings over two decades of healthcare and lactation experience, while Berthilde brings a unique passion and multicultural background. Together, this incredible duo runs the Boston Medical Center (BMC) Baby Café at Codman Square Health Center in Dorchester, Massachusetts (open Mondays from 5:00-6:30pm and Wednesdays from 2:00-4:00pm). The Baby Café USA model drop-in centers are free of charge and designed to provide social support while granting mothers access to breastfeeding experts.
Last spring, Berthilde Sylvestre participated in the Social Justice Mediation Institute (SJMI) training which was sponsored by the Peer-Advocate Action Roundtable (PAR). PAR is one of the Vital Village Network Innovations—a collaboration between Dudley Children Thrive and Medical-Legal Partnership. This training taught participants how to use mediation skills to help reduce conflict and improve their neighborhoods in a culturally sensitive way. The SJMI training inspired Berthilde to become a CLC and helped connect to the BMC Baby Café. These types of connections are what the Vital Village Network is all about.
Then in October of this year, both Jenny and Berthilde were able to further increase their knowledge base and leadership skills in partnership with Vital Village. At the beginning of the month, Vital Village sent Berthilde to Atlanta, Georgia for the Reaching Our Sisters Everywhere (ROSE) Master Trainer Workshop, which provided training and mentorship for women of color interested in becoming IBCLCs, since there are so few nationwide. Meanwhile, Jenny attended the Vital Village Leadership Summit. Although already an expert in her field, Jenny's aim for the 90 Day Challenge was to grow in her community engagement skills, stating, "Since I'm new to networking and establishing partnerships in a community setting, the Leadership Summit was helpful in providing a starting point and tools for community engagement. It made me start thinking about community stakeholders, which was a new term for me and gave me a better idea of what I need to work on."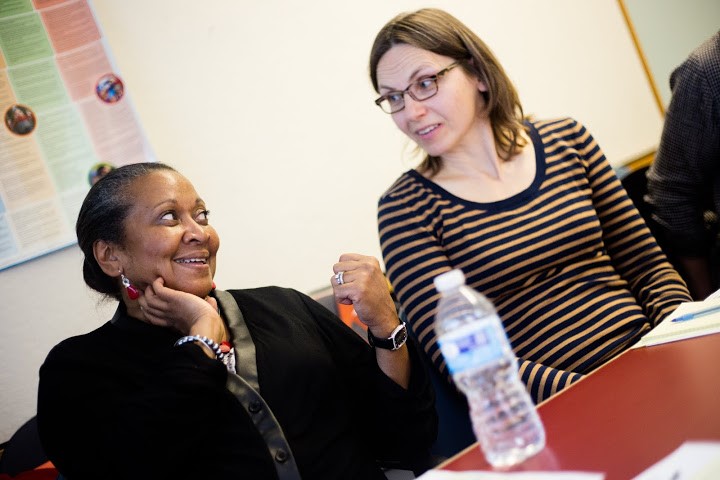 Upon her return from Atlanta, Berthilde was inspired to use the "train-the-trainer" model to help fellow women of color learn more about breastfeeding and pass the knowledge along to the their peers. Through discussions with Jenny and Vickey Siggers, a program coordinator at ABCD Head Start and Mattapan Family Service and fellow Leadership Summit attendee, a new partnership was born and Mattapan was identified as the ideal location for a new breastfeeding initiative.
Breastfeeding is one of six proven, cost-effective interventions that can prevent maternal and newborn mortality (BMGF). Breastfeeding rates are significantly lower among African American mothers compared with white or Hispanic mothers. Between October 2013 and September 2014, the Blue Hill Corridor WIC program serves Mattapan, Hyde Park and parts of Dorchester and reported that at 3 months 47% of mothers were doing any breastfeeding and only 8% were breastfeeding exclusively. At 6 months, only 33% of mothers were doing any breastfeeding and 7% were breastfeeding exclusively. Access to breastfeeding support or lactation consultation costs between $100-$200, per session—a price prohibitive for most caregivers.
Berthilde, Jenny, Vickey and their partners at Vital Village believe that this peer group support model helps promote health equity, by breaking down barriers to cost-effective health enhancing care and ongoing support services. The evidence is overwhelming— supporting optimal development in early life and bonding is an investment in the long-term health and wellbeing of children.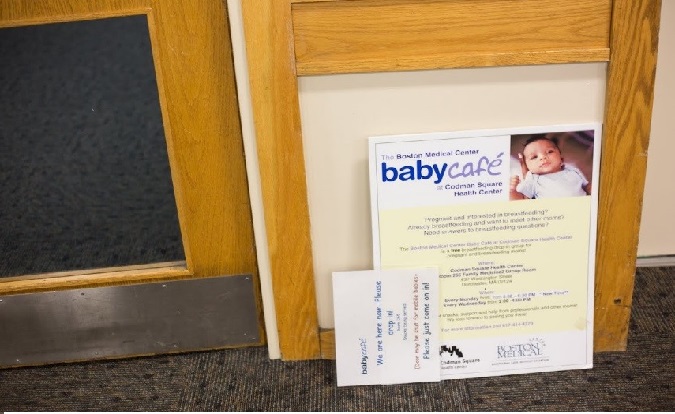 Berthilde, Jenny, and Vickey—equipped with skills and knowledge from the SJMI Training, ROSE Master Trainer Workshop, and Vital Village Leadership Summit—and supported by a collaboration between ABCD Head Start, Mattapan Family Engagement Network, Reaching Our Sisters Everywhere, BMC Pediatrics Breastfeeding Center and the Vital Village Network have launched a free 12-week breastfeeding drop-in group that meets Wednesdays from 11:00am-1:00pm in the Gross Motor Room at the ABCD Head Start in Mattapan. These drop-in groups will help gauge the community's interest in breastfeeding and pave the wave for more permanent and sustainable breastfeeding support programs.
This effort captures the essence of the 90-Day Challenge—we really are better together. By fostering meaningful cross-sector collaborations and pairing complementary skills sets we can enhance existing efforts and develop leadership, community capacity and partnerships that proactively address important public health issues. Our hope is that through this blossoming coalition, breastfeeding support and educational opportunities will become available to more caregivers in Boston and this collaborative model will inspire others to try a 90-Day Challenge with us.