Meet the Co-Directors and Mediators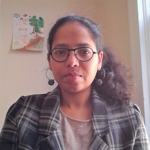 Anusha Chaitanya
Co-Director
Anusha Chaitanya is a doctoral candidate in the Organizations and Social Change program at UMass Boston. She is co-directing the Social Justice Mediation Program (SJMP) with Latoya Gayle since early 2020 and has co-facilitated SJMP workshops and events. She was trained as a mediator through Vital Village in 2017. Her research focuses on how organizations challenge or reinforce social hierarchies within their own spaces and work, using intersectionality and socio-cultural history for organizational analysis. Chaitanya is from Visakhapatnam, India and has been living in Boston since 2014. She holds a postgraduate diploma in rural management and a B.Tech in industrial production engineering.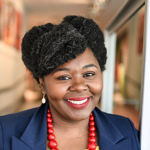 Latoya Gayle
Co-Director
Latoya Gayle is a social entrepreneur currently and Entrepreneur-in-Residence (EIR) at Boston Schools Fund and previously served as Executive Director for Boston School Finder. She was the Co-Founder and Executive Director of Phenomenal Moms, a Boston-based organization that aimed to reduce educational, social, and economic opportunity and achievement gaps by increasing engagement in schools and communities among parents and families of color. Latoya is also a Racial Equity Strategist. Latoya is currently planning to launch a Policy and civic capacity lab where she hopes to support Black communities in building and sustaining bases of power that can create the changes they desire to make for the good of their children and communities. Latoya also co-direct Vital Villages' social justice mediation program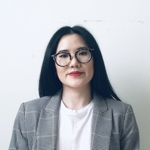 Jasmine Lee
Co-Director
Jasmine Lee is a recent graduate of the Masters in Public Health program at Boston University. Prior to her masters, she coordinated leadership and college mentoring programs at the Boston Chinatown Neighborhood Center. Jasmine also served as the Art Director of R Visions for Chinatown at the Chinese Progressive Association and directed temporary art interventions addressing gentrification and job shortages. In 2019, she trained as a mediator through Vital Village Network's Social Justice Mediation Program (SJMP). Through her service pathway project, she co-facilitated workshops in collaboration with the Boston Public Health Commission's Violence, Intervention and Prevention (VIP) Youth Organizing Institute as well as other community events. Jasmine recently joined the SJMP Leadership Team as a Co-Director alongside Latoya and Anusha.