Meet the mediators

2016 Cohort of Social Justice Mediators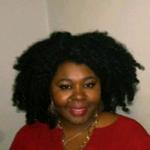 Latoya Gayle
Co-Director
Latoya Gayle is founder and director of Phenomenal Moms, a parent-led and parent-driven organization with a focus on increasing parent engagement and involvement in education in communities of color. Phenomenal Moms helps parents recognize their strengths and work through challenges by providing workshops and trainings, group and individual support, and self-care opportunities. She is a former city-wide Parent Council co-chair and she has served on the Boston SpedPac (Special Education Parent Advisory Council) executive committee. She currently sits on BPS school to prison pipeline steering committee and BAM advisory council, a school-based counseling program that guides young men to learn, practice, and internalize social-cognitive skills. She lives in Boston with her husband and their three children.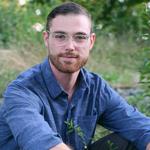 Myles Green
Co-Director
Myles Green is a Boston-based educator, facilitator and performer. He is completing his Masters degree in Transnational Cultural and Community Studies at UMass Boston with a focus on Conflict Resolution. He facilitates workshops with White People Challenging Racism and is an active member True Story Theater, a Playback theatre troupe. He is committed to the arts and dialogue-building to bridge differences and create promote understanding and empathy. He also quietly tends honeybees at the Boston Medical Center's rooftop farm, supplying patients and the foodbank with fresh fruits and vegetables.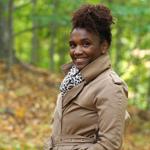 Dominique Graham
Mediator
Dominique Graham was born and raised in Boston. She took a break from her career as a social worker to support her husband and raise their children. Dominique is passionate about sharing resources and giving back to her community.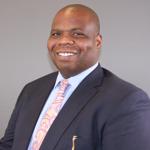 Charles Green
Mediator
Charles B. Green III Boston born, Massachusetts raised. Life long resident to this great State. I am an Associate Director for a Contract Managing Firm which manages Food and Nutrition in the Healthcare industry. I'm affiliated with: Vital Village, Fathers In Need, Young People Success Series & Union Capital Boston. My Passion and Devotion is first (1) being a Dad and second (2) is helping individuals find resolve. From either person to person or internally. I look forward to giving back to the Community that me gave so much.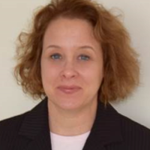 Danna Gobel
Mediator
Danna E. Gobel considers herself a Chicagoan, now transplanted to Boston. She has been managing educational and nonprofit programming for over 20 years. In 2008, Danna moved to Cairo, Egypt to provide clinical and psychosocial support to refugees fleeing such places as Sudan, Iraq, Ethiopia, and Eritrea. Most recently, Danna has been working at Boston Medical Center as a Program Manager, focusing on programs supporting education and research around addiction and evidence-based treatment. She is most proud to be part of the tribe of social workers.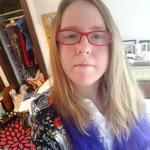 Elizabeth "Ruckus" Rucker
Mediator
I'm a community organizer focusing on racial justice, prison abolition, queer liberation, and decolonization from Turtle Island to Palestine. I also live in a residential co-operative community. In all these areas, I see and feel the need for models of conflict resolution, accountability, and transformative justice between individuals that does not mimic or rely on conventional court systems, contract law, and prison. I would like to specialize in mediating conflicts within organizing communities and amongst roommates. I'm a white queer abled cis woman from Oklahoma, poet, passionate cook and baker. I also quote Lord of the Rings daily.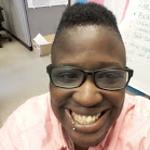 Claudia Wilson
Mediator
Claudia Wilson is a poet & social worker who lives and plays in Boston, MA. They work for the Boston Public Health Commission as a part of the Defending Childhood Initiative whose strategy is to reduce and prevent childhood exposure to trauma. They believe in the power of community & in work that builds QTPOC & POC spaces and relationships. Claudia is a new mediator with Vital Villages.